Game Day Tips: Choosing the Right TV for Football
Game Day Tips: Choosing the Right TV for Football


The last thing you need when it comes down to that last second field goal is a less than stellar screen. From preseason to the big game, football requires a television that can capture all the action on the field. Modern flat screen TVs are better at displaying games on the gridiron than ever before. Follow these few tips to find the right HDTV to watch your favorite team throughout the season.
Viewing Angle
If you like to have friends over to watch the games on every week, you need to consider a TV that can deliver from various angles. Make sure the image and color don't contrast drastically. A screen with stark contrast degrades as you move further to the sides of the screen. This will hinder a viewer's ability to watch the game.

Motion Blur
The fast paced nature of football can make it difficult for the screen to keep up. This can create motion blur and lag when you're watching college and professional action. Check the specs of the TV to make sure it has at least a 100HZ refresh rate, so that lag and burring is reduced.

Contrast
One crucial piece of the puzzle is the color contrast and black levels. A great color contrast is going to help make all the colors of the game pop and as close to true black as you can get will help everything look crisp and realistic.

The Curve
Curved televisions that are 50 inches or more work perfectly for sports. Anything less and you'll be buying the curve for novelty's sake. At large sizes they do offer advantages, but they're best when sitting in the sweet spot. If you're inviting friends over to watch the game, make sure to adjust the seating so get everyone is closer to the center.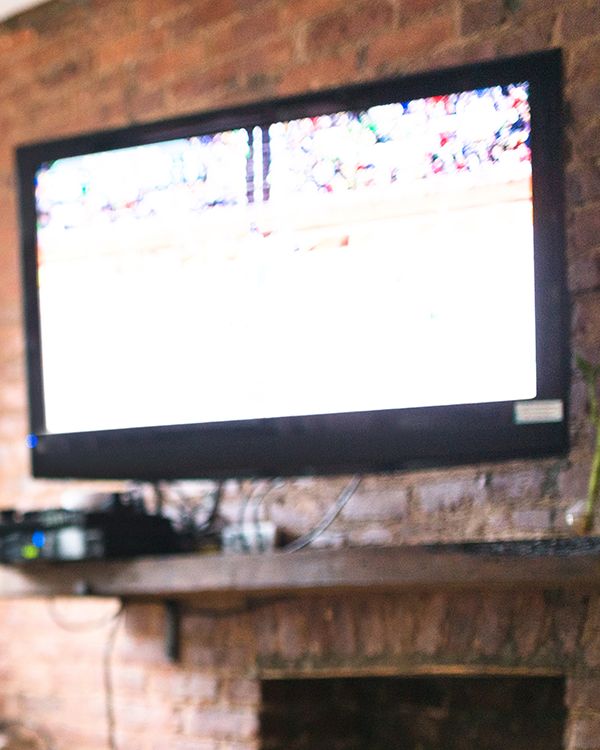 LCD, LED or Plasma?
For a long time, Plasma TVs were the top option for watching sports. While they're still one of the best options, LED television and LCD models have made huge strides that are now on par with plasma counterparts. If you're looking to mount your screen in the man cave, consider LED and LCD TVs because they're lighter and flatter than other models. Plasma screens tend to suffer in rooms with a lot of ambient light, so make sure you have some good curtains ready for game day.

shop all the latest televisions

Featured: Samsung 65" Class 4K UHD TV,
Samsung Curved 4K HDR Extreme Smart TV
---
---
---