Televisions 101: What is 4K HDTV
4K, or 4K ultra high definition (UHD), refers to the approximate horizontal resolution of 4,000 pixels on a screen. Although it's commonly referred to as 4K, the exact resolution is 3,840 x 2,160 pixels. This means a 4K television screen packs twice the pixels of a traditional 1080p into the same size. Televisions listed as 4K, Ultra HD or UHD all mean the same thing. As UHD screens can obtain faster refresh rates, they'll be able to give the viewer sharper and crisper images.
Streaming services, such as Netflix, are releasing 4K streams of shows, and some older films are being remastered in 4K on Blu-ray so your old favorites look even better. Even if what you're watching isn't available in this technology, a new 4K TV can upscale it to look as close to true UHD resolution as possible.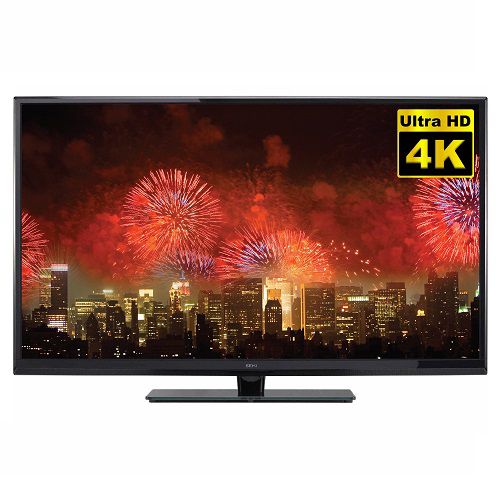 Benefits of a 4K/UHD TV
A 4K TV increases picture quality for large screens and reduces visible pixels.

The technology increases 3D effectiveness, creating a more immersive viewing experience.

This television achieves truer black colors, purer whites and brighter tones all around.
Shop all 4K TVs
Televisions 101: What is 4K HDTV
---
---
---