Sears Installation Services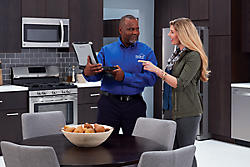 Peace of mind
Sears Installation Services takes pride in our quality service and we stand behind it with a 1-year warranty on all installation work.
We take your family's safety very seriously and perform background checks on every technician. Plus, our installers carry General Liability insurance for extra protection.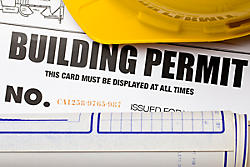 Code compliant
All of our installation work is sure to comply with both local and state codes so you can rest assured that each installation meets your satisfaction as well as all the regulations.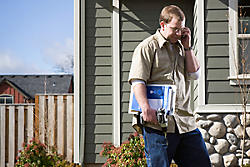 Order monitoring
We monitor and receive updates directly from the installation contractors from purchase through completion.
That means if you have questions, we'll have the answers.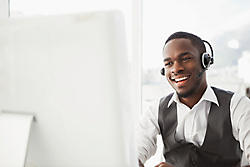 Call us day or night
We're here when you need us. Our customer support professionals are available daily from 7 a.m. to 10 p.m. CST.

Simply call us at (800) 497-4402 for assistance.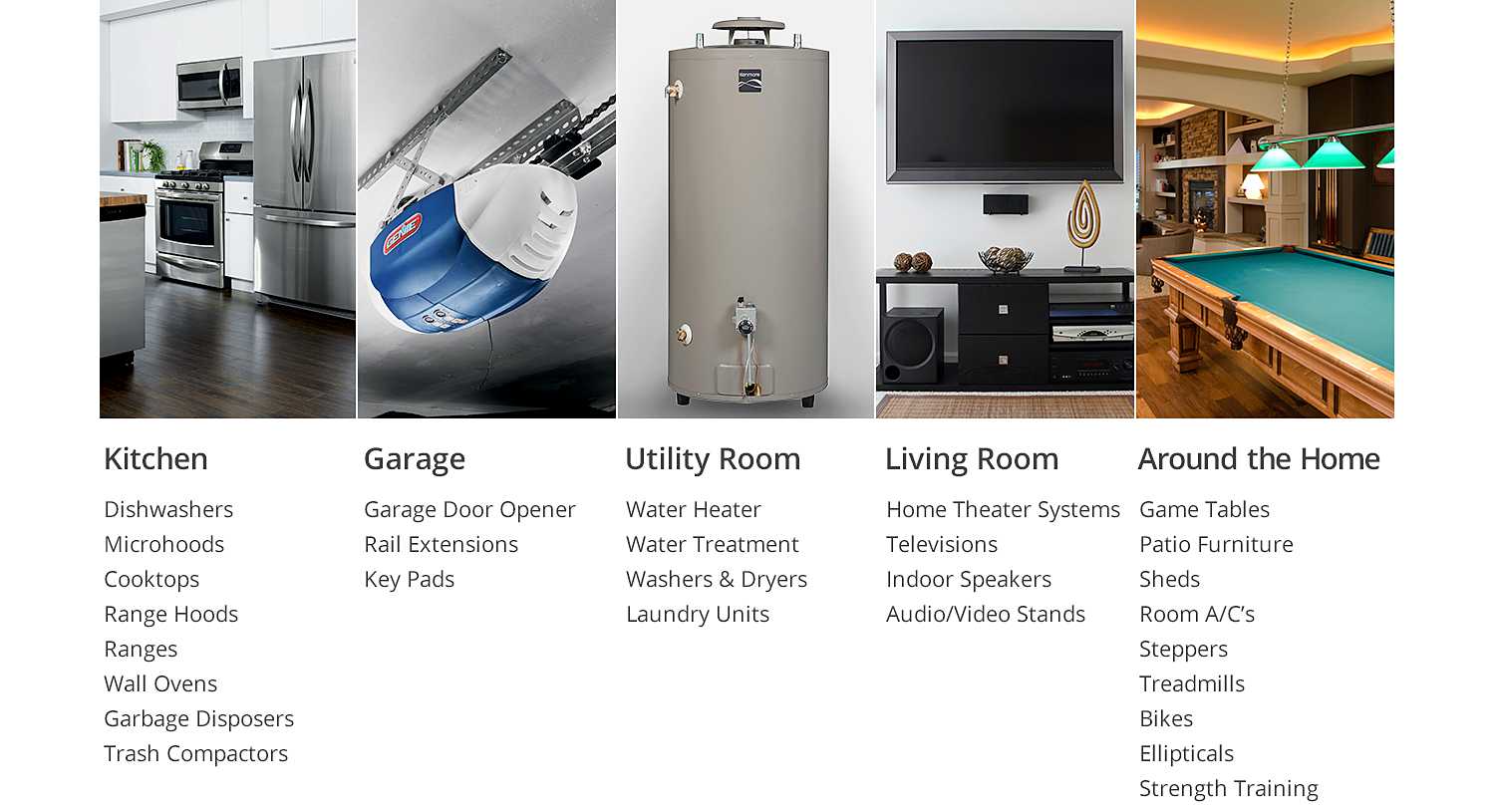 Additional installation services for kitchen appliances
Inspect your appliance for damage or defects before we install
Determine if any additional work needs to be done prior to starting work (an estimate will be provided)
Disconnect your old appliance and place in accessible location per your request, haul away available
Connect your new appliance to necessary, code-approved utilities
Explain any code and permits requirements
Level and secure it and install manufacturer-supplied safety hardware if necessary
Test your appliance
Give you easy-to-understand instructions on basic operations
Back up our work with a strong warranty
Clean up and dispose of any job-related debris
Additional installation services for garage door openers
Inspect your garage door for proper operation
Inspect your garage door opener for damage or defects before we install
Determine if any additional work needs to be done prior to starting work (an estimate will be provided)
Disconnect your old garage door opener and place in an accessible location per your request, if applicable, haul away available
Explain any code and permit requirements
Install your opener and any necessary safety hardware
Test your garage door opener
Give you east-to-understand instructions on basic operations
Clean up the work place and dispose of any job-related debris
Additional installation services for water, water heater & treatment systems
Deliver and unpack your water heater or treatment system
Inspect existing installation area before starting
Inspect your water heater for damage or defects before we install
Determine if any additional work needs to be done prior to starting work (an estimate will be provided)
Disconnect your old water heater or treatment system and place in accessible location per your request, haul away available
Explain any code and permit requirements
Connect your new water heater or treatment system to necessary, code-approved utilities
Level and secure it and install manufacturer-supplied safety hardware if necessary
Test your water heater or treatment system
Give you easy-to-understand instructions on basic operations
Back up our work with a strong warranty
Clean up and dispose of any job-related debris
Additional installation services for laundry installation
Deliver and unpack your washer/dryer
Inspect your washer/dryer for damage or defects before we install
Determine if any additional work needs to be done prior to starting work (an estimate will be provided)
Disconnect your old washer and dryer and place in accessible location per your request, haul away available
Connect your new washer and dryer to necessary, code-approved utilities
Explain any code and permits requirements
Level and secure it and install manufacturer-supplied safety hardware if necessary
Test your washer and dryer
Give you easy-to-understand instructions on basic operations
Back up our work with a strong warranty
Clean up and dispose of any job-related debris
Additional installation services for electronics installation
Inspect your television for damage or defects before we install

Determine if any additional work needs to be done prior to starting work (an estimate will be provided)

Set up and connect your TV to your existing system

Connect up to three additional components

Back up our work with a one-year warranty

Secure your TV to the wall (if it's wall-mounted, of course, and that
would be Premium installation. Otherwise, you'd need Standard installation)*

Bundle wires and cables neatly behind components

Test and demonstrate how to operate the TV and the remote
Give you easy-to-understand instructions on basic operations

Clean up and dispose of any job-related debris and packaging materials

*Haul away available*

*If you choose Standard Plus or Premium Plus installation packages, we'll also
conceal speaker wires and cables, move your old (non-wall-mounted) TV to a new
location and hook it up and consolidate up to three remotes*
Additional installation services for patio furniture
Unpack and prepare your patio furniture parts for assembly

Inspect your parts for damage or defects before we assemble

Assemble your patio furniture per manufacturer instructions wherever you want it

Level and secure it and install manufacturer-supplied safety hardware if necessary

Test your patio furniture

Give you easy-to-understand instructions on basic operations

Clean up and dispose of any job-related debris and packaging materials

Additional installation services for game tables
Unpack and prepare your game table parts for assembly

Inspect your parts for damage or defects before we assemble

Assemble your game table per manufacturer instructions wherever you want it

Level and secure it and install manufacturer-supplied safety hardware if necessary

Test your game table for proper performance

Give you easy-to-understand instructions on basic operations

Clean up and dispose of any job-related debris and packaging materials

Additional installation services for sheds
Inspect your shed for damage or defects before we install

Determine if any additional work needs to be done prior to starting work (an estimate will be provided)

Inspect your parts for damage or defects before we assemble

Connect your new shed to necessary, code-approved utilities

Level and secure it and install manufacturer-supplied safety hardware if necessary

Explain any code and permits requirements

Test your shed to ensure it performs properly

Give you easy-to-understand instructions on basic operations

Back up our work with a strong warranty

Clean up and dispose of any job-related debris and packaging materials

Additional installation services for room A/C
Deliver and unpack your Room Air Conditioner unit

Inspect your room air conditioner for damage or defects before we install

Determine if any additional work needs to be done prior to starting work (an estimate will be provided)

Disconnect your old room air conditioner and place in accessible location per your request*

Connect your new room air conditioner to necessary, code-approved utilities

Explain any code and permits requirements

Level and secure it and install manufacturer-supplied safety hardware if necessary

Test your room air conditioner

Give you easy-to-understand instructions on basic operations

Back up our work with a strong warranty

Clean up and dispose of any job-related debris

*Haul away available*

Additional installation services for fitness equipment
Unpack and prepare your fitness equipment parts for assembly

Inspect your parts for damage or defects before we assemble

Assemble your fitness equipment per manufacturer instructions wherever you want it

Test your fitness equipment

Give you easy-to-understand instructions on basic operations

Clean up and dispose of any job-related debris and packaging materials